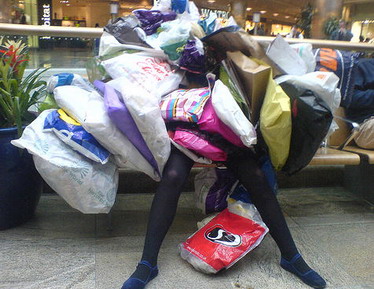 Salam and hi everyone!
It's holiday season here. Well..I'll be going to Park Meadows on Saturday 18th Dec 10 US Time (19 Dec M'sia Time) to buy few custom order. my main to-go store is Victoria Secret. If ..if..if. you have anything in mind that you would like to have, send me link of item and I will quote you price. Full payment is required to my Maybank account on all confirm orders. If..if if the item you want not available at the store, I will either refund your money or we can order it online when i got back home :). There are tons other shop in Park Meadows.
You can see the shop listed at this link
. I can stop by at these shop if anyone want anything from there. This save you RM21-40 on US ground shipping if I were to order the items online for you. So! grab this chance. See what u like..send me link to my email mamamelor @ gmail .com (without space) in this format ok ladies!
Subject: Park Meadows Spree Dec10 - (Your Name)
Link of item - qty, color, size (if any), type (if applicable)
I will reply you with price in RM and estimated shipping to M'sia. If ..if..if ..if...i got a very good respond from everyone to join this spree I might open a Large FRB to coop shipping your items in bulk to M'sia, so everyone can throw their stuff in as long as it fit in the box, you all will share the shipping cost to M'sia, and it will be Poslaju by my partner in M'sia.
Ok to help you started, here are the websites that you can go to pick your holiday goodies!
Aish..banyak lah yang kalo list semua..hahah click link utk tgk shop apa yg ade kat
Park Meadows
nih..owh btw, there are
Babies'R US and Toy'RUS
nearby the PM mall that I can stop by if anyone want anything.
p/s: someone gonna kill me for this ads hahah!